Christine Wenzel, Interim Pastor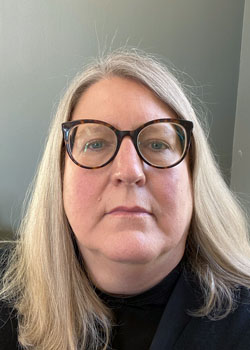 In addition to serving several congregations as an ordained minister for the past 23 years, I strive to faithfully live out my vocation as a wife, daughter, mother, grandmother, sister, aunt, friend and member of my community.
I believe each one of us is created in the image of God. God has created us to be in community. These beliefs shape the way I serve as a pastor. My hope is that we always follow our calling to be a loving, compassionate, accepting, and non-judgmental community of faith. I understand the church community as a safe place to hear God's unconditional love, and grasp this amazing gift; a place to question, struggle, doubt and somehow leave filled with hope; and a place that sends us out to live as God's faithful people in our daily lives, partnering with God in building a more just world.
I love change—the constant newness and growth as I enter into a new congregation about every year and a half keeps me energized. I enjoy working with key leaders who care about the mission and vision of the church and setting goals to keep focused on how God is calling us into the future. It is my hope that I am always respectful of all people, and I lead and serve with humility, joy, enthusiasm and grace.
When I'm not working, my family is my favorite pastime. I am married to Doug. We have two children: Joel who has worked with the homeless veterans for the past 12 years and Emily, who is married to Joe, giving us three beautiful grandchildren. When I am alone, I love reading, swimming, enjoying nature and working on my awareness and mindful practices.
For those of you who are familiar with StrengthsFinder, my natural strengths and gifts are the following: Maximizer, Arranger, Intellection, Input and Adaptability. I will be happy to discuss these with you at any time!